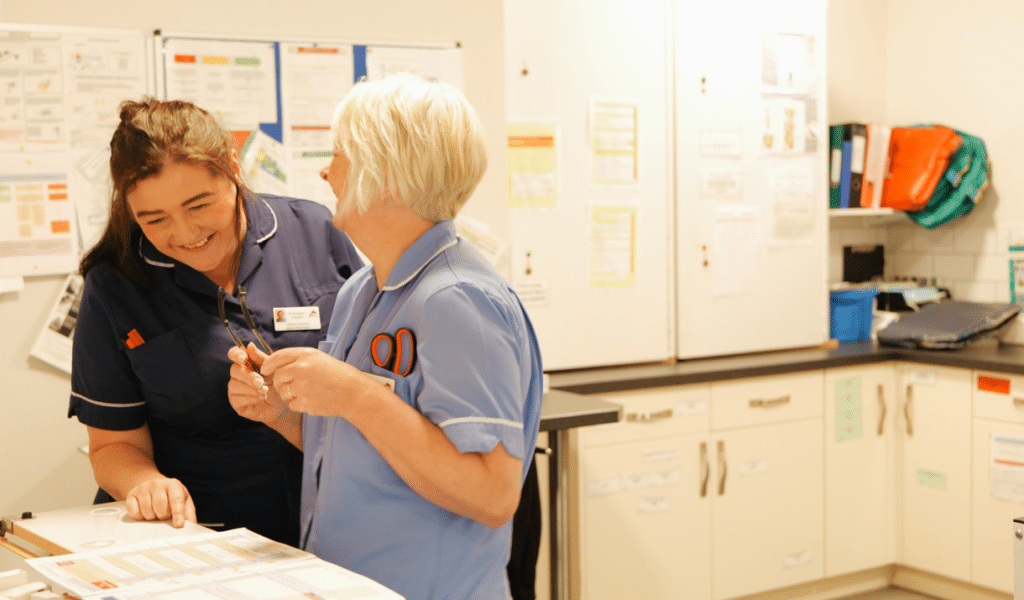 Join us at our open day on 21st July from 10am-7pm to learn more about a nursing career at St Kentigern Hospice. Full time, part time positions available as well as permanent night contracts and Bank Nursing. We are now allied with NHS pay for Band 5's.
St Kentigern Hospice is a leading healthcare organization located in St Asaph. Founded in 1995, the hospice provides specialist palliative care services to patients with life-limiting illnesses. Our clinical services are completely free of charge to patients and their families across central North Wales.
What to expect on the day:
Find out how rewarding a career in palliative care can be.
Have the opportunity to speak to our Nurses, Matron, Ward Sister, Deputy Ward Sister and ANPS.
Have a tour of our relaxed and refurbished inpatient unit.
Discover more about our Education programme offered to our Nurses.
Have an interview on the day with an outcome within 72 hours.
Benefits of working at St Kentigern Hospice:
Clinical employees allied with NHS pay
Continuation of current NHS pension scheme
Pay enhancement for weekends and nights
Part-time and Full-time roles available
Flexible approach to the off duty
Homely, Patient centred environment
Discounted staff meals at the onsite Caffi Cariad
Professional Development opportunities
Supportive team working
Uniforms laundered on site
Permanent nights available for those who prefer Night Duty.
We are committed to providing our employees with the support and resources they need to succeed. If you are looking for a challenging and rewarding career in a dynamic and innovative environment, we invite you to our open day on 21st July to discuss one of our current vacancies. For information on the current vacancies please visit our Job Vacancies page.