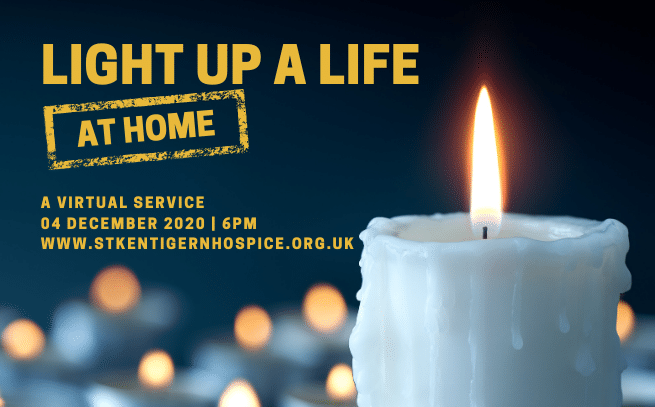 Light up a life
Each year at Christmas time, through our Light up a Life Appeal, St Kentigern Hospice provides the local community with the opportunity to join together to remember and celebrate the lives and memories of their loved ones.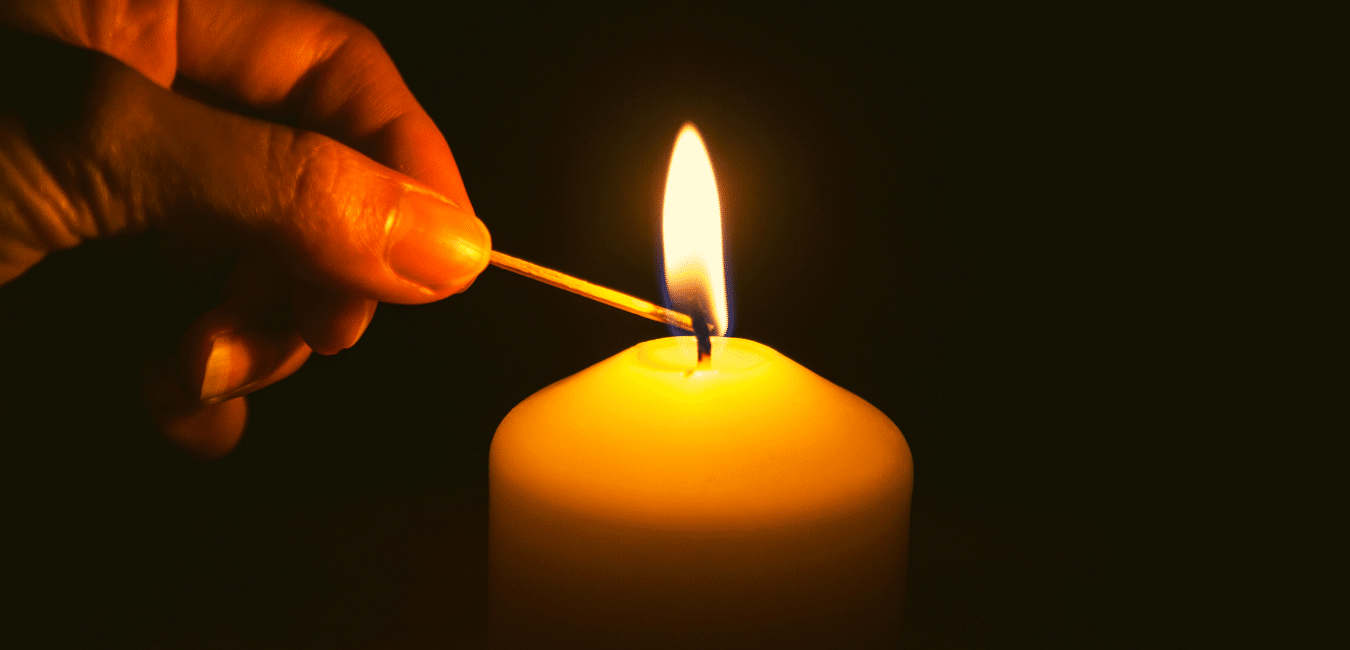 By choosing to support St Kentigern Hospice's Light up a Life, you are not only remembering your loved ones but helping support and fund all the good work the Hospice does within the community. Those you are dedicating a light to through the campaign, do not have to have been cared for by the Hospice. It is an opportunity for all to remember those special people we have lost and celebrate their lives.
Light up a Life gives us a special opportunity to remember and celebrate the lives of loved ones in a positive way.
This year has been unlike any other and has had an impact on each of our lives. For every person, there will be a special memory we hold dear, a unique reason why we want to remember and celebrate the joy their lives brought.
Join us this year for Light up a Life at Home and dedicate a light on our Christmas tree in their memory.
If you would like to be part of this special event and remember a loved one or thank someone who has been special in your life, here is how you can take part:
•  This year for the first time, you can write a message and add photograph of your loved one on our virtual Christmas tree online. Your light will be seen by all acting as our beacon of light, bringing all wonderful memories together. You can make your online dedication by clicking here: http://bit.ly/LUALtree 
•  Alternatively, for a £5 donation you can order a Home Pack directly from the Fundraising team by calling on 01745 585221 or email mail@stkentigernhospice.org.uk
In your pack, you'll receive a candle, memory bauble and special Light up a Life pin badge. You'll also receive an order of service for our online video so you can join in with our online service from 4th December at 6pm.
In the interest of your safety and in accordance with the current COVID 19 restrictions, this year our Light up a Life Service is going digital. You are invited to our online Light Up A Life service from 4th December at 6pm. The service will be posted on this page, our social media and can be sent by email if requested.
Light up a Life has always been a special event for us and all of our supporters. However you decide to join us this year, it's an opportunity for us to join together in spirit to light up our homes with our memories.