Admiral Nurse Service at St Kentigern Hospice
Supporting people with dementia, their families and carers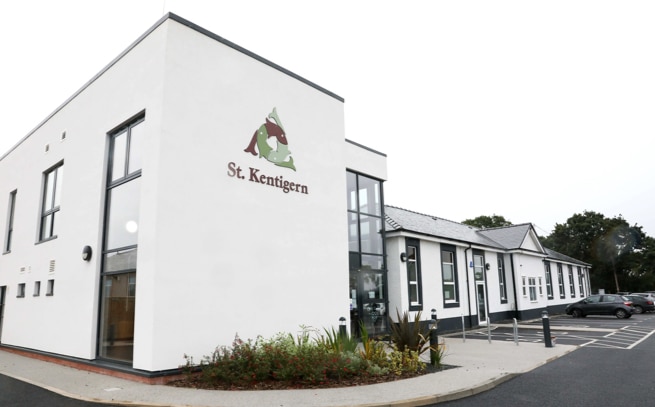 Admiral Nurse, Anita Hagin, provides specialist advice, guidance, training and support for families and carers living with advanced dementia; as well as support during end of life care and post bereavement. Based with St Kentigern Hospice, she supports people with dementia, their families and carers across the whole of North Wales.
Working in partnership with GPs, community nurses as dementia advances, supporting with specialist care, advice and as needed.
Working in partnership with social care professionals and hospital specialists
Providing home visits and telephone advice support to those living with advanced dementia
How to contact
The Admiral Nurse – Anita Hagin works Monday to Friday 9-5 and can be contacted on 01745 585221 or by email admiralnurse@stkentigernhospice.org.uk
Outside of these hours there is an admiral nurse dementia helpline for anyone who has a question or is concerned about dementia.
This can be accessed by calling 0800 8886678 or emailing helpline@dementiaulk.org
How we can help
Emotional support and assessment of needs
Information about dementia
Specialist advice on managing advancing dementia and its symptoms
Specialist advice and support dementia advances, including end of life support
Information and support with advance care planning
Referral and links to other services and organisations who may be able to help you
Access to other services provided by St Kentigern such as family therapy, complimentary therapy
Support with training and development of the workforce