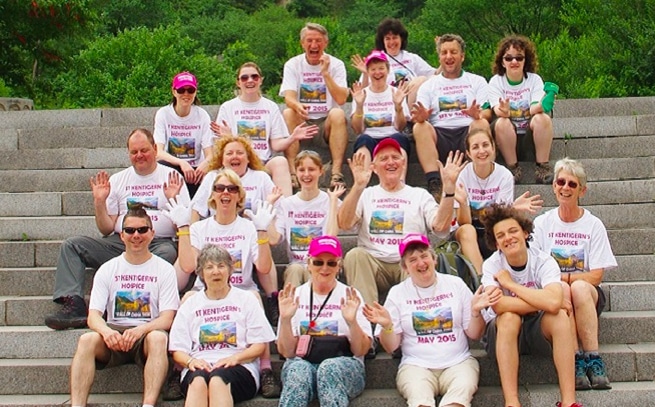 Corporate fundraising
Choose St Kentigern Hospice as your Charity of the Year.
Many organisations demonstrate their social awareness by adopting a charity as their 'Charity of the Year'. We are grateful to all the companies, present and past, who have elected St Kentigern Hospice as their Charity of year. The funds which they raise are a vital source of funding for the provision of palliative hospice care throughout the community.
If you choose St Kentigern Hospice as your Charity of the Year, we will work with you to create a bespoke calendar of engaging events, tailored to help meet your organisation's goals. We can provided corporate fundraising packs, materials and PR to support your activities.
This is a great opportunity to unite your team behind a worthwhile cause that they can identify with and feel passionate about. We will be on hand to advise how your business can get involved in fundraising activities, volunteering time and skills, events, challenges and more.
Your business will also benefit from developing staff skills, commercial opportunities and increased brand awareness.
If you're thinking of St Kentigern Hospice as your Charity of the Year or would like to fundraise for us we'd love to hear from you – call the Fundraising team on 01745 774523 or email m.brannan@stkentigernhospice.org.uk