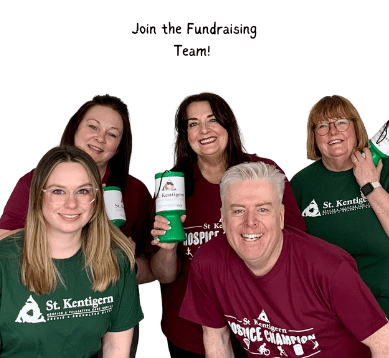 Meet your Fundraising Team
All of the services we offer are completely free and you can help make sure it stays that way. 
We're here to help you every step of the way.
Fundraise for St Kentigern Hospice
Have you secured a place in another event? Perhaps a local or UK marathon. Support St Kentigern Hospice by raising funds through sponsorship.
Your story is really important to us and telling it may even inspire others to  fundraise so if you have a upcoming fundraiser or challenge, get in touch! We'll be here to help, providing you with all you'll need to start fundraising. Get in touch for more details.