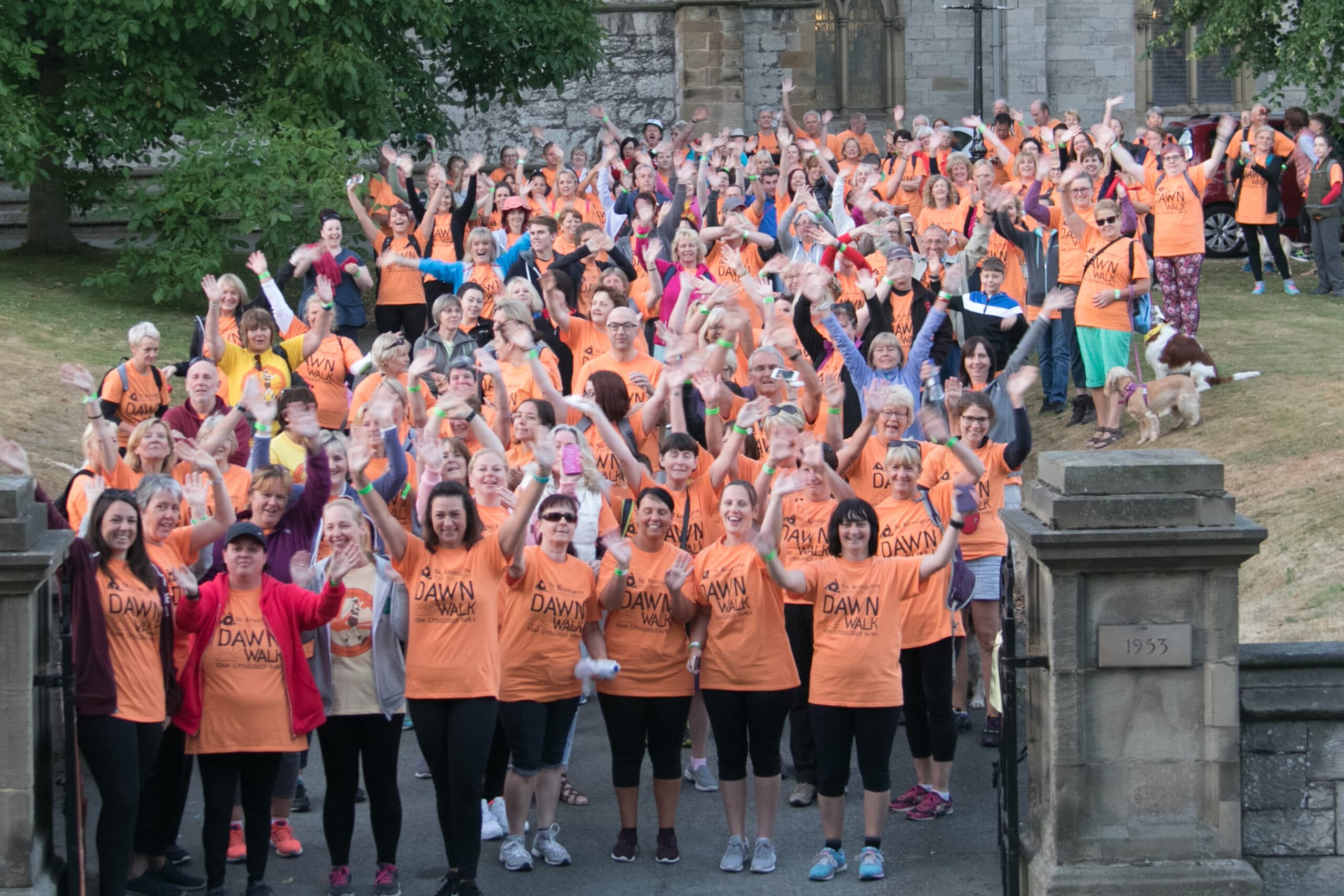 Fundraising
If you're planning, or would like to plan a fundraising event for St Kentigern Hospice, we'd love to hear from you. Get in touch today and help support your local hospice.
Community Fundraising
Organising a fundraising event? Our Fundraising team would love to hear from you. Whether you're planning an event for us, or want to be a part of ours, our team are on hand to help you get the most out of your fundraising.
Do you have a celebration coming up? Perhaps a Birthday, Wedding or Retirement; talk to us about how you can raise funds for St Kentigern Hospice with our Celebration Boxes.
Perhaps you have another idea? There are lots of ways to support the Hospice and raise funds to support the local Community.
Corporate Fundraising
Choose St Kentigern Hospice as your Charity of the Year.
Many organisations demonstrate their social awareness by adopting a charity as their 'Charity of the Year'. We are grateful to all the companies, present and past, who have elected St Kentigern Hospice as their Charity of year. The funds which they raise are a vital source of funding for the provision of palliative hospice care throughout the community.
If you choose St Kentigern Hospice as your Charity of the Year, we will work with you to create a bespoke calendar of engaging events, tailored to help meet your organisation's goals. We can provided corporate fundraising packs, materials and PR to support your activities.
This is a great opportunity to unite your team behind a worthwhile cause that they can identify with and feel passionate about. We will be on hand to advise how your business can get involved in fundraising activities, volunteering time and skills, events, challenges and more.
Your business will also benefit from developing staff skills, commercial opportunities and increased brand awareness.
If you're thinking of St Kentigern Hospice as your Charity of the Year or would like to fundraise for us we'd love to hear from you – call the Fundraising team on 01745 774523 or email m.brannan@stkentigernhospice.org.uk
Become a Hospice Champion for St Kentigern Hospice
Every year our supporters take on a variety of different challenges in aid of the hospice, raising vital funds. Join them and become a Hospice Champion for St Kentigern Hospice.
Be it walking, running, swimming, cycling, the list is endless. Contact the Fundraising team today for more information on how to get involved.
The Big Quiz
Trivia and Quiz nights are an absolute winner when it comes to fundraising. Sociable and fun with a touch of friendly competition – it's hard to beat plus you'll be holding the event to fundraise for your local hospice!
Questioning where to start? Find the answers here.
If you're a local establishment looking at hosting a quiz in aid of St Kentigern Hospice, firstly 'Thank you'!
Secondly, please download our Big Quiz Night pack, including poster, suggested questions and tips on making your fundraising successful!
Finally, please contact us to let us know. We will support you in whatever way possible.
Take part for St Kentigern Hospice
Have you secured a place in another event? Perhaps a local or UK marathon. Support St Kentigern Hospice by raising funds through sponsorship. We'll be here to help, providing you with all you'll need to start fundraising. Get in touch for more details.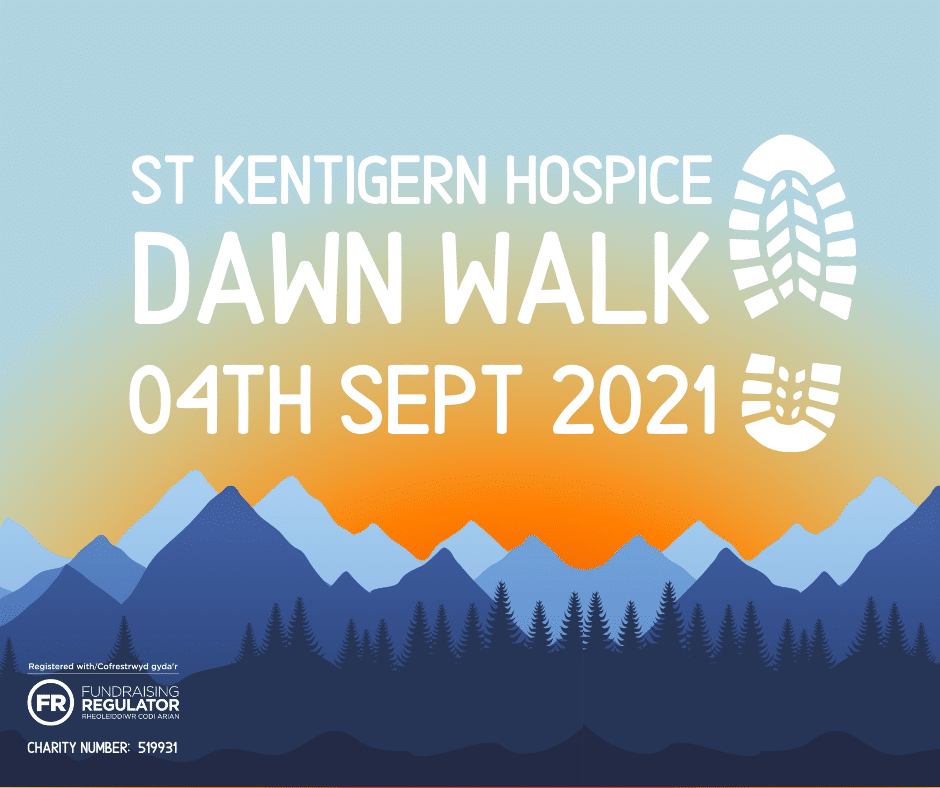 10 YEARS OF PUTTING YOUR BEST FOOT FORWARD FOR ST KENTIGERN.
This year marks the 10th anniversary of Dawn Walk for St Kentigern Hospice. The 6 mile sponsored walk will take place on Saturday 04th September 2021.
Entry is open to all over the age of 10, and dogs on leads are welcome.
Entry is £25.00 for adults, £12.00 for children (age 10-18) for which you will receive your Limited Edition Dawn Walk t-shirt, free bacon butty on the day and a medal on completion of the walk.
Sign up online here  https://stkentigernhospicedawnwalk21.eventbrite.co.uk or call 01745 585221