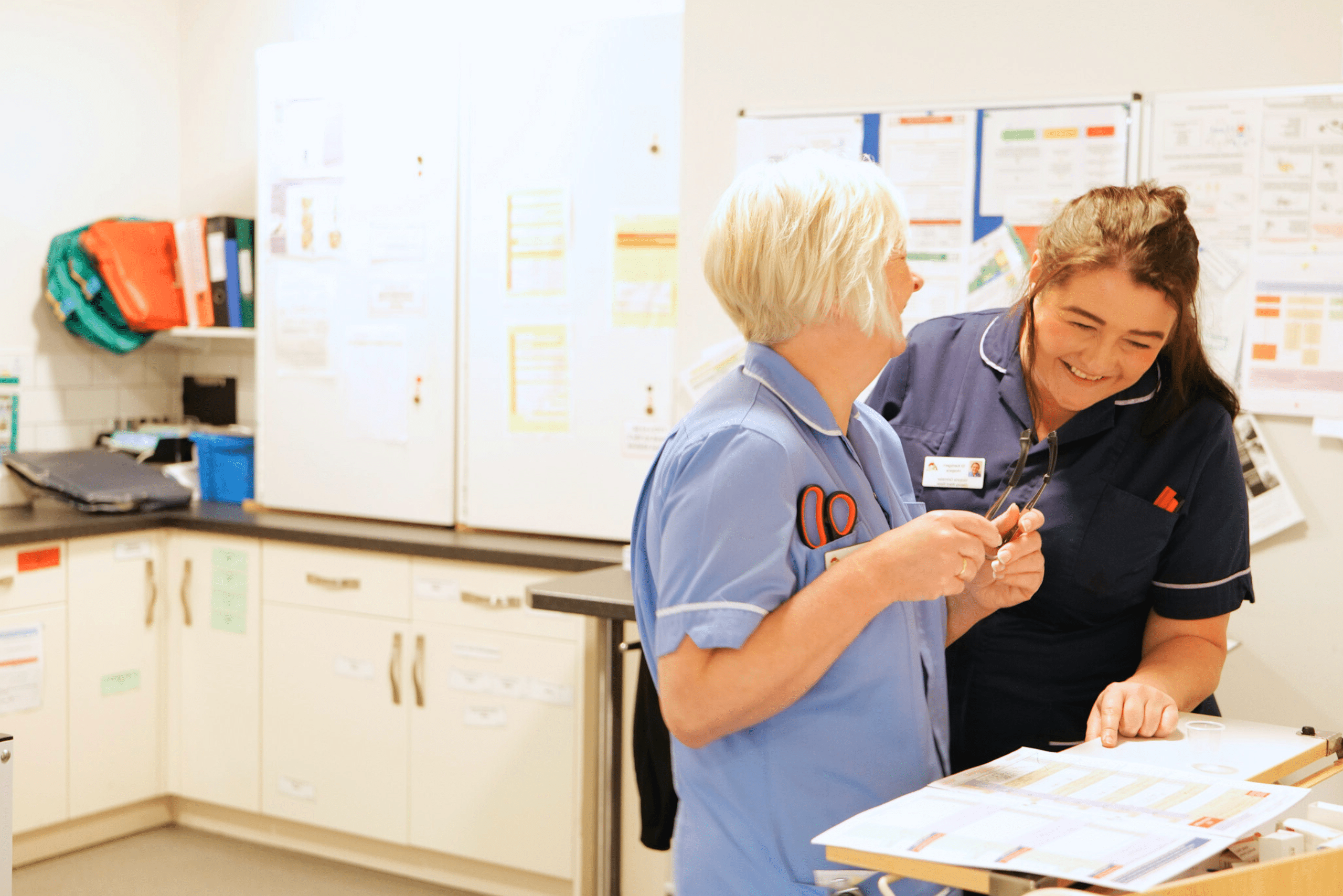 In-Patient Unit
Referrals to the inpatient unit are made by healthcare professionals for assessment and symptom management, end of life care, and planned respite.
What is our In-Patient Unit?
Our In Patient unit offers specialised care focusing on improving quality of life for those living with life-limiting illnesses. The facilities offer a comfortable and supportive environment for patients and their families who require specialist assessment, complex symptom management, end of life care and planned respite.
Advances in medical care has meant that people are living longer with their life limiting conditions, making their care increasingly complex. Our expanded inpatient unit now has 12 rooms all with ensuite facilities where patients and their families are supported by our highly qualified, skilled and experienced staff.
Our in-patient unit focuses on quality of life for those with life limiting illnesses who require a period of assessment or treatment delivered by our multidisciplinary team. This includes Doctors, Advanced Nurse Practitioners, Nurses, Social Worker, Counsellor, Healthcare support workers, Physiotherapist, Occupational Therapist, and Complementary Therapists. Each patient admitted to our Inpatient Unit has access to 24-hour specialist palliative care which includes support for families, friends and carers.
Our on-site Caffi Cariad provides delicious home cooked food and our housekeeping staff ensure the Hospice is clean and tidy. The hospice also provides support for their families, friends and carers.
The length of stay for patients varies according to their needs and will be discussed with patients on admission. From a short stay to help with specific symptom problems such as:
Symptoms such as pain that require an assessment period in a specialist palliative care unit.
For rehabilitation to help with functional well being
People are admitted for end of life care
For periods of planned respite
Frequently Asked Questions
What are the In-patient Unit visiting times?
There is no restriction to visiting loved ones at St Kentigern Hospice.
What are the meal times for patients at the Hospice?
Meal times are normally 8am, 12:30pm and 5pm, however patient preferences will be met.
Do patients have to pay for their care?
No, all costs are offered completely free of charge to patients and their families.
What should patients bring with them?
An up to date list of current medication, toiletries, night and day wear
Our Well-being Hwb services are designed to support people and their families living with life limiting illnesses such as cancer, neurological disease such as motor neurone disease, respiratory or cardiac disease.
We provide support for those affected by or bereaved through a life limiting illness.
Volunteering is a great way to support St Kentigern Hospice. We have plenty of opportunities for you!