We are pleased to announce the launch of our new menu. With great pleasure, we introduce our finest and most varied menu yet! It has been a long time in the making, and we couldn't be more thrilled to present these delicious additions to our loyal customers and new visitors alike.
A Sneak Peek into the Menu:
Our team of talented chefs has worked tirelessly to create an array of dishes that cater to various tastes and dietary preferences. From vibrant and fresh breakfast and lunch options to indulgent desserts and healthy lunch options exclusively on our vegan menu, we've got something for everyone. Here's a sneak peek into what you can expect from our brand new menu:
1. Breakfast Delights: Start your day with a burst of energy by sampling our flavourful breakfast options. From a classic bacon bap to a hearty full Welsh breakfast with sausage, bacon, black pudding, egg, tomato, beans, mushrooms, hash brown and toast. Our new menu offers a range of choices to suit your morning cravings.
2. Fresh and Satisfying Lunches: On rainy summer days indulge in a soup of the day with a bread roll or tuck into a ploughman's lunch in our courtyard. We have scampi and chips, chicken curry, and a selection of sandwiches, jacket potatoes and paninis. All are served with a side salad, Caffi Cariad dressing and crisps.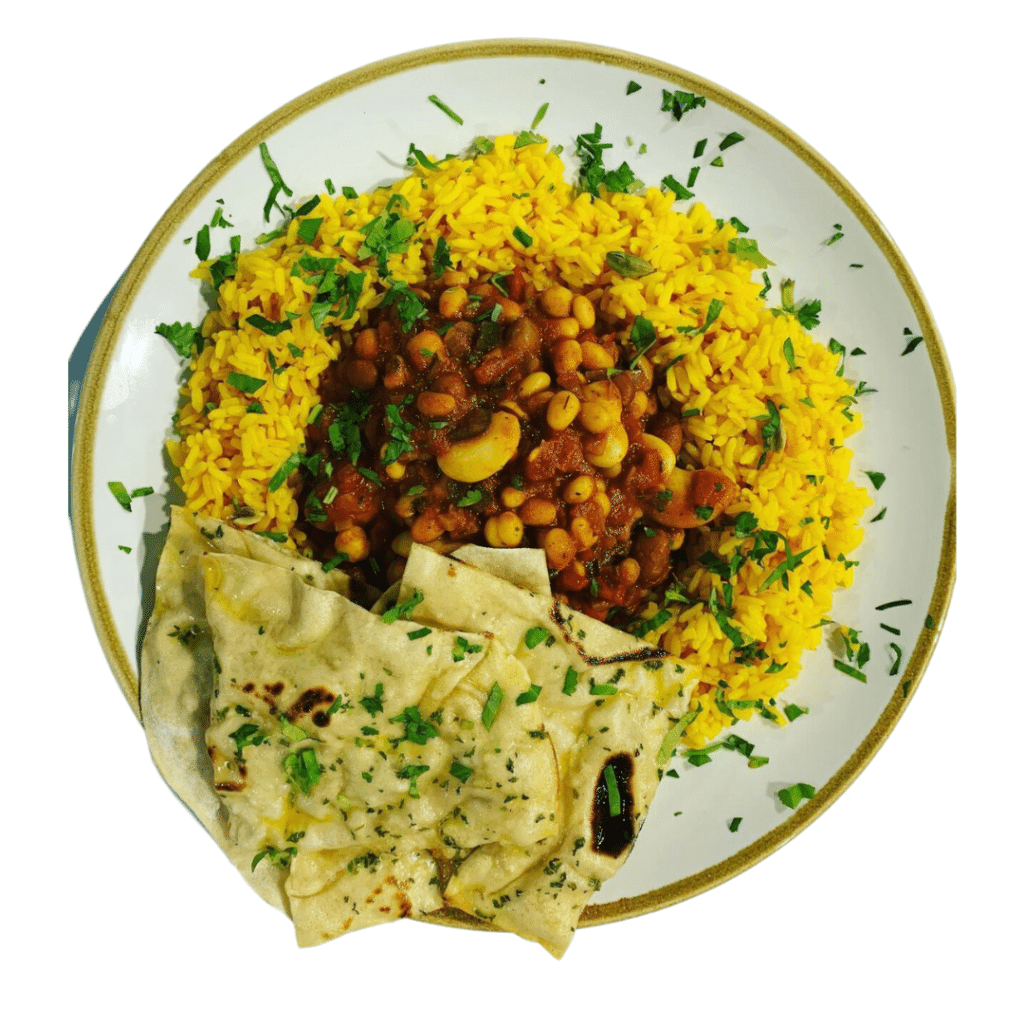 3. Global Cuisine: Embark on a culinary adventure with our globally inspired dishes. Savour the aromatic spices of India through our five bean madras, or explore the Mediterranean with our tangy falafel wraps exclusively on our Vegan Menu. Our new menu celebrates the flavours from around the world.
4. Comforting Classics: We have also enhanced our range of classic favourites, ensuring that they are packed with even more flavour and served with love. Whether it's our Welsh rarebit or scampi and chips with hand-cut fries, be prepared for a comforting and satisfying dining experience.
5. Decadent Desserts: No meal is complete without a sweet treat! Prepare to be tempted by our homemade cakes and sweet treats featuring freshly baked puddings, scones with jam and cream, tray bakes or shortbread biscuits.
At Caffi Cariad, we believe that food is an experience to be savoured and shared. With our new menu, whether you're a regular customer or visiting us for the first time, we can't wait to welcome you and share these exciting new flavours with you soon. See our new menus online here: https://stkentigernhospice.org.uk/cafe/