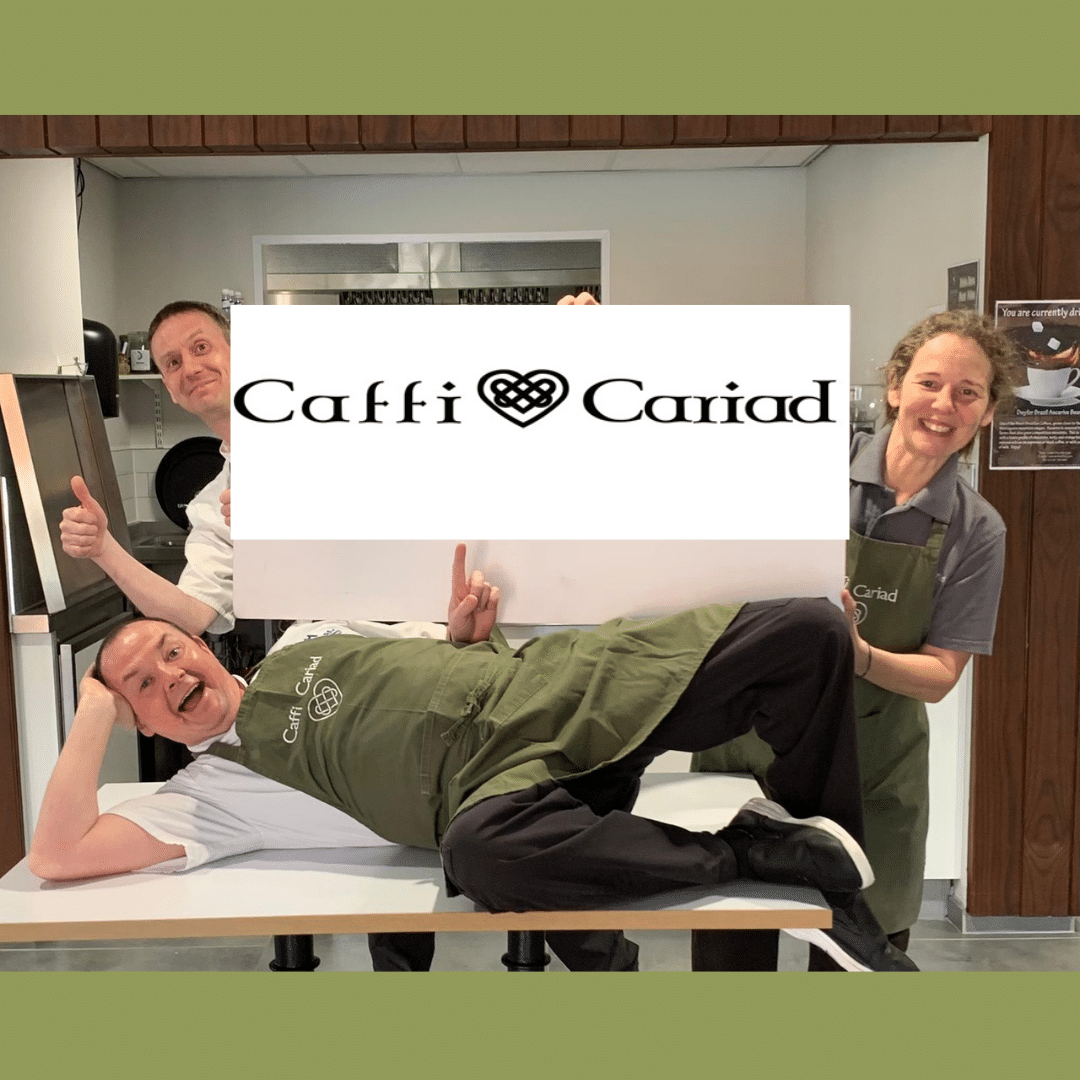 Caffi Cariad
Order a Takeaway Afternoon tea from Caffi Cariad by calling 07887 477116 
Collection only (24 hrs notice required on orders)
7 days a week
£12.50 per person
Grab & Go menu at Caffi Cariad
Order from our brand new "Grab & Go" menu. Whether you're on your lunch break or out and about in the local area, you'll find something to suit you. Available from Wednesday 5th May 2021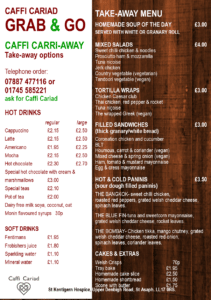 Order a Takeaway Afternoon tea from Caffi Cariad by calling 07887 477116 
Collection only (24hr notice required on orders)
7 days a week
£12.50 per person
Book a table in our Cafe
Caffi Cariad is a Community Café right at the heart of the Hospice. Open to the public with breakfast, lunch and afternoon teas available. Now offering a "Grab & Go" menu and Takeaway Afternoon Teas to order
PLEASE NOTE: DUE TO THE CURRENT LOCKDOWN RESTRICTIONS, CAFFI CARIAD IS NOW CLOSED.
We are offering takeaway food and Afternoon Teas. Call 07887 477116 to book
Like our Facebook Page to stay up to date with the latest Caffi Cariad news www.facebook.com/CaffiCariadStKentigern
We look forward to welcoming you back to Caffi Cariad very soon.
Personal Details