Thank you to Joyce Brennan who has donated £6,605.00 to the Inpatients Unit to buy a Bladder Scanner, which has been on their 'wish list' for a very long time!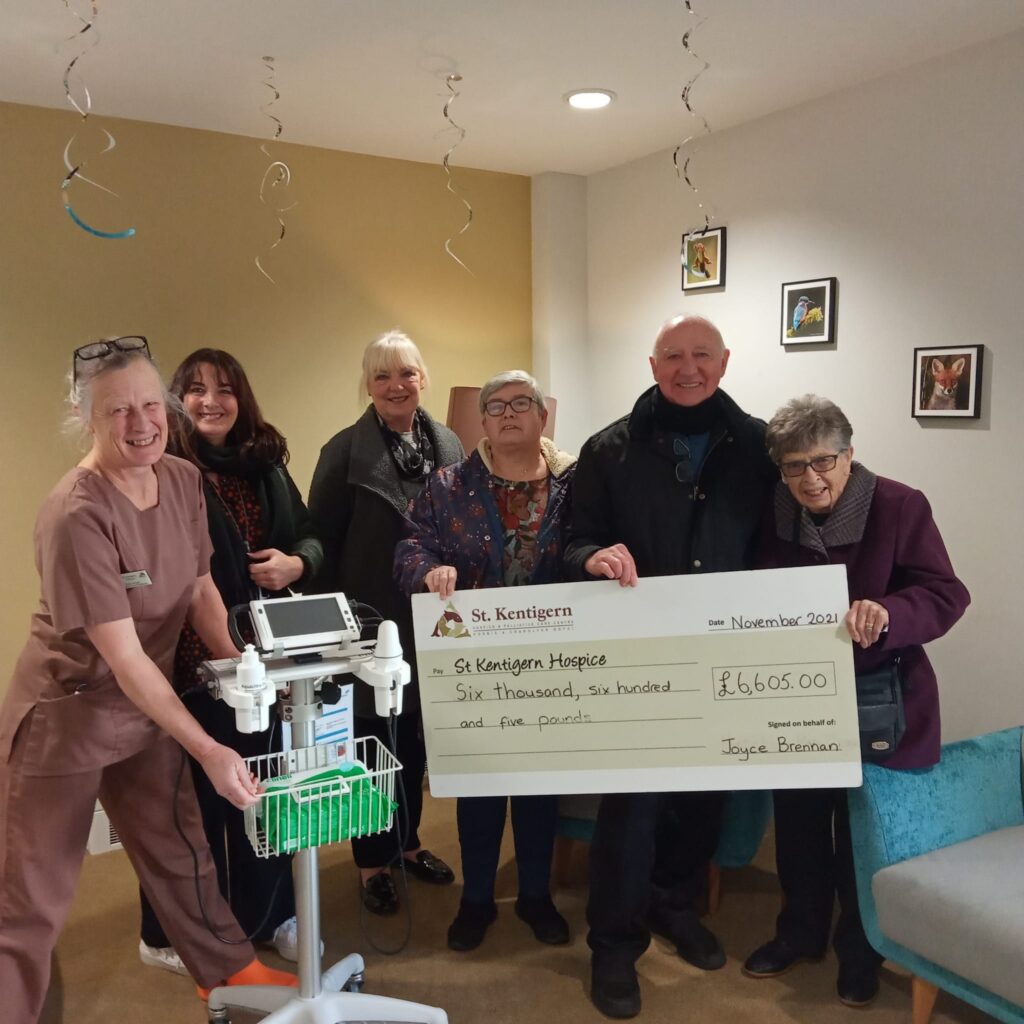 Joyce, from Prestatyn wanted to buy a piece of equipment for the nursing team and came into the hospice to meet Dinah, our Consultant Nurse who explained how the scanner worked and thanked her for the extremely generous donation.
The visit concluded with a visit to Caffi Cariad – St Kentigern Hospice for coffee and cake!
Thank you so much for all your support – we couldn't offer the care and services we do without the kind support from people like Joyce! Joyce, pictured here, far right with her family.