Our St Kentigern Hospice shop in Abergele stocks a range of wedding and special occasion wear outfits including shoes and accessories. Recently, we received a very special donation of a beautiful wedding dress along with an equally beautiful letter. The dress features a trailing veil from the bow at the back of the dress and has a small circle you can put on your finger to hold the veil up for dancing.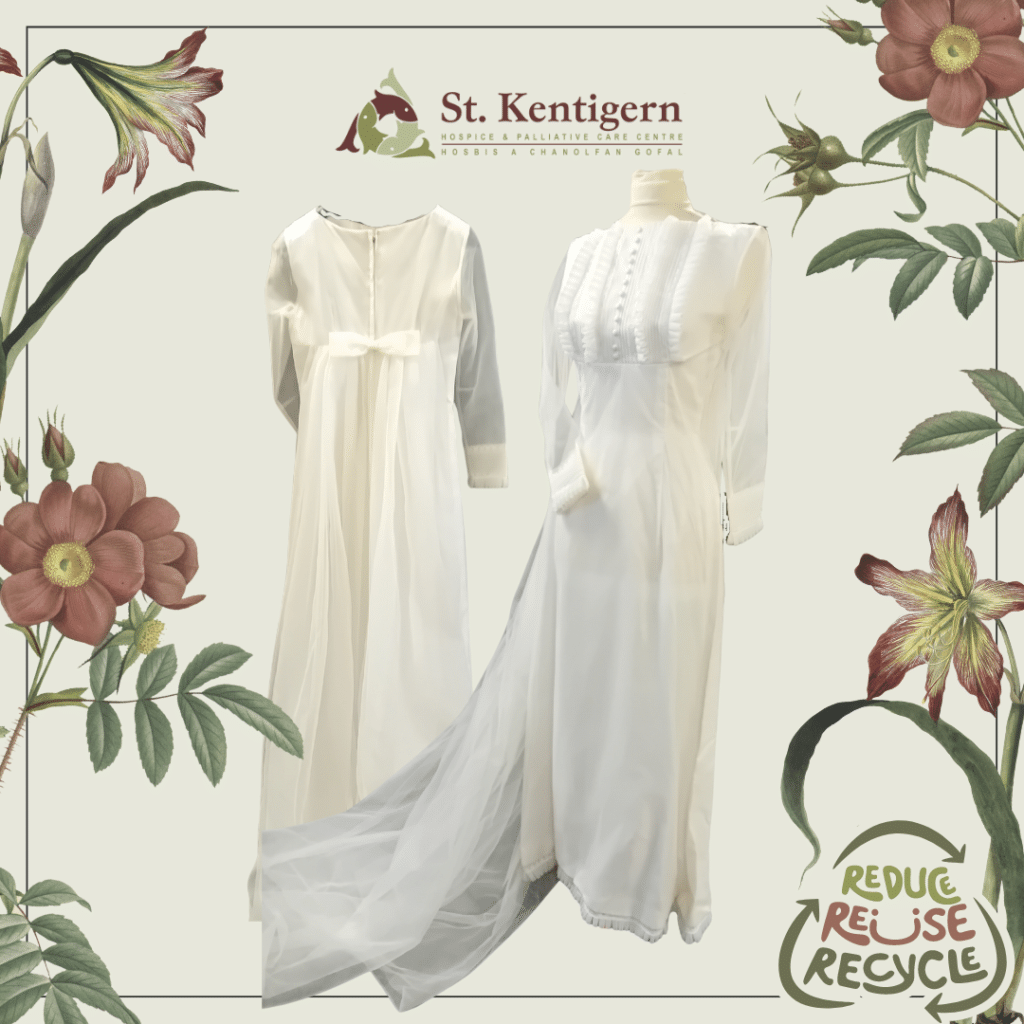 "My name is Christine, and this is my lovey wedding dress it is a size 10 and 52inches long. This is my lovey wedding dress it is a size 10 and 52inches long.

I was married on the 14th of October 1967. It was an unusual wedding as we were married by the Chaplain who worked in the hospital where I worked as a secretory. He told me that he hadn't married anyone for many years, the last one had been a gypsy wedding.

The organ broke down just before we were to get married, a friend of my father-in-law to be, was a professional organist so he came to the rescue so we took over the church completely!

I still remember going with my mam to the bridal shop, I chose this dress. It was £100.00 which was a lot of money those days but mam insisted I had it.

The Photographer took some wonderful photos and enlarged a lovely one of Peter and myself walking down the pathway of the church. He enlarged the photo and it was in his studio window for many weeks.

I would love to see a photo of whoever buys my dress so perhaps the hospice could give one for me to see.
Peter and I had a wonderful wedding and were married for 53 years until he died in 2020. I miss him so much wish you a happy marriage as we had.

Our Abergele shop opened a bridal and occasion wear section on its second floor over a year ago. Whatever your occasion we're sure you will say "Yes to the dress" at our St Kentigern Hospice Abergele shop. To book an appointment please phone 01745 822813