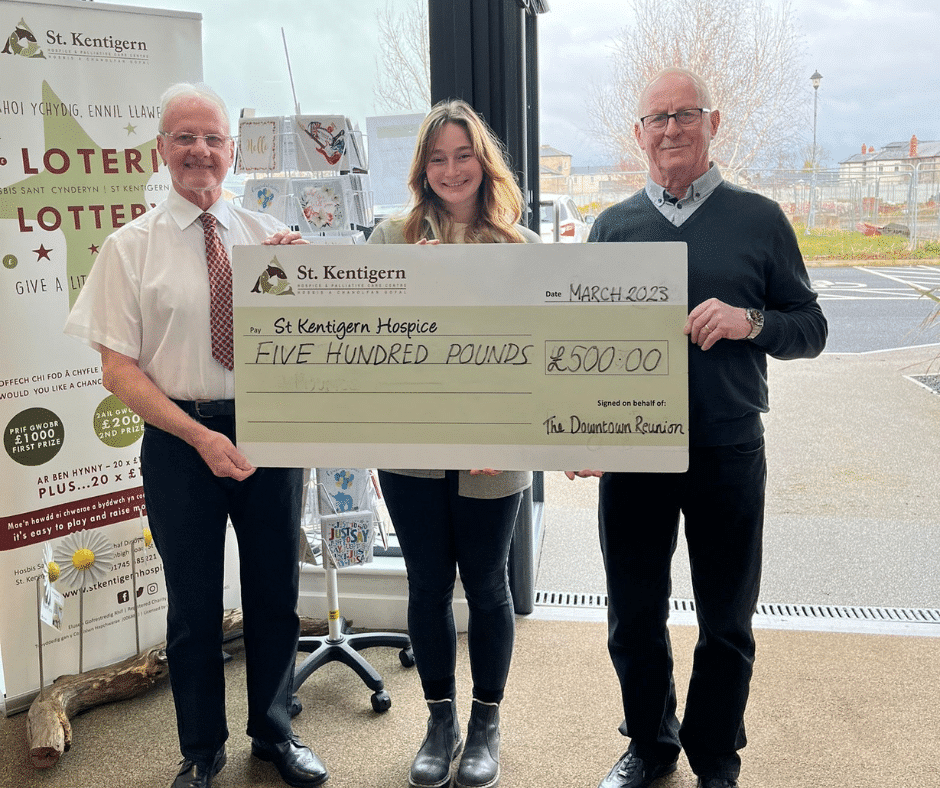 Kelvin Jones (left) and Henry Hampson (right) organised the Downtown Reunion in early December where they raised £500 for St Kentigern Hospice.
Kelvin said, "In the summer of 2022 my Son and his girlfriend were having a drink at a local bar when they overheard from a party of people on the next table a discussion about the old Downtown Club and the great music that was played."
"When my Son came home that night and told us all what he had heard I thought it would be a great idea to maybe try and organize some sort of reunion night again to play the music played when the Downtown was at its most popular in the 1970s and 1980s. At that time myself Kelvin Jones and Henry Hampson were resident DJs at the Downtown Club. After some discussion it was decided to book a venue in Rhyl which we hope would accommodate sufficient numbers of people who used to go to the Downtown in the 70s and 80s."
"Having looked at a number of different possibilities the Rhyl Rugby Club seemed to suit our requirements. I booked the Friday 2nd of December 2022 for the Reunion and requested help from one of my daughters with her partner to so they could come up with artwork for the tickets which they did. The final tickets looked absolutely fantastic."
"The tickets went on sale at £5.00 each with the proceeds going to St Kentigern Hospice, in St Asaph. The night was a great success, all the people who attended said that they were hoping that there would be a Downtown Reunion Part 2, all we can say is WATCH THIS SPACE …"
If you would like to fundraise for St Kentigern Hospice please contact our fundraising team at 01745 775415
From everyone at St Kentigern Hospice, we thank Kelvin and Henry for their generous donation and hope to see a second Downtown Reunion in the future.