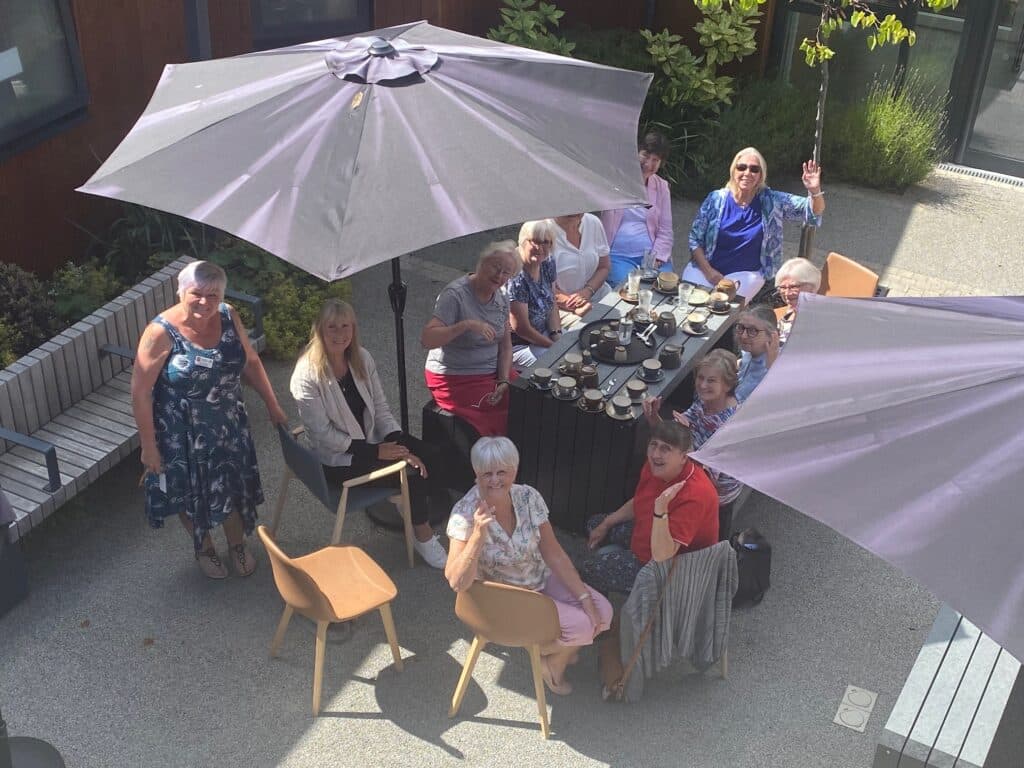 This month Operations Manager Joyce Bellingham and Volunteer Co-ordinator Sharon Newell held a coffee morning, in the glorious August sunshine, on the terrace here at Caffi Cariad.
They warmly welcomed all the volunteer receptionists to say a huge thank you for their consistent kindness and generosity to the hospice.
Our hospice receptionists are vital in welcoming patients, their families and friends, and all other visitors to the hospice. They are a great team offering a professional service and are highly valued for their commitment to the good functioning of the hospice.
If you would like to volunteer, don't hesitate to contact Sharon Newell at 01745 585221 or email her sharon.newell@stkentigernhospice.org.uk to learn more about the exciting opportunities at the hospice.