The annual St Kentigern Hospice Golf Day was held on the 29th September at Abergele Golf Club, raising a fantastic £10,761 for the Hospice.
A massive thank you to Mr Captain Lindsay and everyone at Abergele Golf Club, for letting us use their fantastic facilities and a very special thank you to John Percy Hughes, who worked tirelessly to make the day such a huge success.
Also, thank you to everyone who helped ensure the day ran so smoothly, the main sponsors and all the businesses/individuals who kindly sponsored tees and donated raffle and auction prizes and the teams who entered.
Over 30 teams took part and thankfully, after storm Agnes a few days before, the weather was kind with the sun shining throughout the day. The Hospice looks forward to once again working with our friends from the Golf Club in 2024. A very special relationship which raises vital funds for St Kentigern. Next year's event will take place on the 13th September 2024.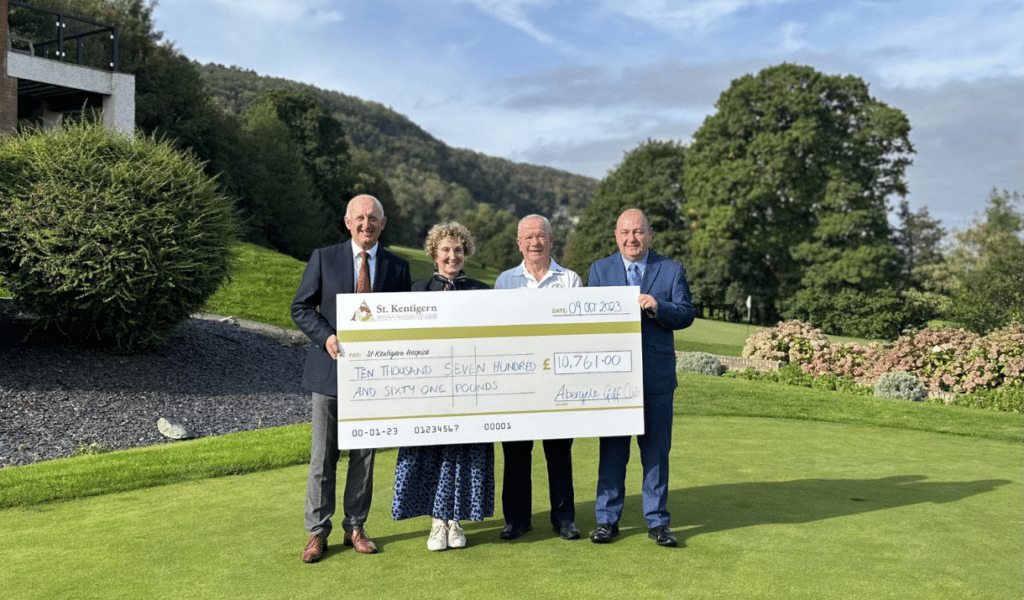 Pictured above: Alwyn Mason, Corporate Fundraiser for the Hospice, Abergele Captain Lindsay, Lady Captain Ann and John Percy Hughes.
About Abergele Golf Club
Nestled amidst the stunning landscapes of North Wales lies Abergele Golf Club, a hidden gem for golf enthusiasts. With its rich history and picturesque setting, this club is a haven for both seasoned players and beginners alike. Established in 1910, Abergele Golf Club boasts a magnificent 18-hole course, allowing players to enjoy stunning panoramic views of the North Wales coast while challenging their skills on lush fairways and strategically placed bunkers.
One of the standout features of Abergele Golf Club is its location. Situated just a stone's throw away from the charming town of Abergele and only a short drive from the popular coastal town of Rhyl, it offers the perfect blend of tranquil countryside and convenient access to local amenities. Whether you are a local golfer or visiting the area, this club is easily accessible and located within a beautiful part of the country.
The course itself presents a delightful mix of challenges, ensuring every round is a unique experience. From elevated tees and undulating fairways to strategically placed water hazards and bunkers, Abergele Golf Club demands accuracy and skill from players of all levels. The stunning backdrop of Gwrych Castle only adds to the enchanting atmosphere.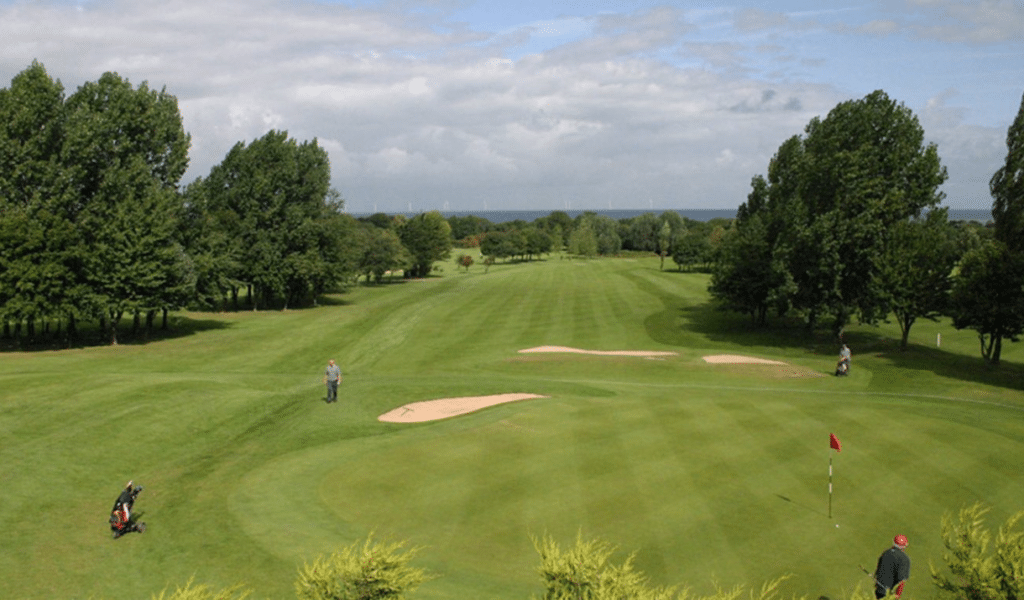 Abergele Golf Club also prides itself on its warm and welcoming atmosphere. The staff and members are known for their friendliness, making it an ideal place for socializing and building lasting connections. The clubhouse offers excellent facilities, including a well-stocked pro shop, a spacious lounge area, and a delightful restaurant where you can indulge in delicious meals after a challenging game. It's the perfect place to unwind, exchange stories, and discuss your triumphs and near-misses on the course.
For those looking to improve their game, Abergele Golf Club offers professional coaching with its team of experienced instructors. Whether you are a beginner seeking to learn the basics or a seasoned golfer aiming to refine your skills, their tailored lessons will help enhance your performance and enjoyment of the sport.
If you're planning a golfing trip to North Wales, Abergele Golf Club is undoubtedly a must-visit destination. With its breathtaking surroundings, expertly designed course, and warm hospitality, it promises an unforgettable experience for golfers of all levels. So grab your clubs, practice your swings, and venture out to Abergele Golf Club – a true golfer's paradise awaits you.