Our #Hospicechampion Louis Fordham took on the Loch ness Marathon in October in memory of Diana who he worked with for 25 years at Orbis Protect. Louis said: "Diana touched the lives of everyone she worked with and I looked forward to meeting up at conferences and exhibits as she brought joy to the events."
Louis started running over 5 years ago, but during the Covid lockdowns, he would make the most of his 1 hour of exercise and push himself to go further. He decided to sign up for the Loch Ness Marathon and raise money for the hospice in memory of Diana.
The Baxters Loch Ness Marathon is quite possibly one of the most stunning marathons in the world. With spectacular scenery, fantastic atmosphere and a truly memorable experience – it's no wonder it is on the bucket list for so many runners from around the world.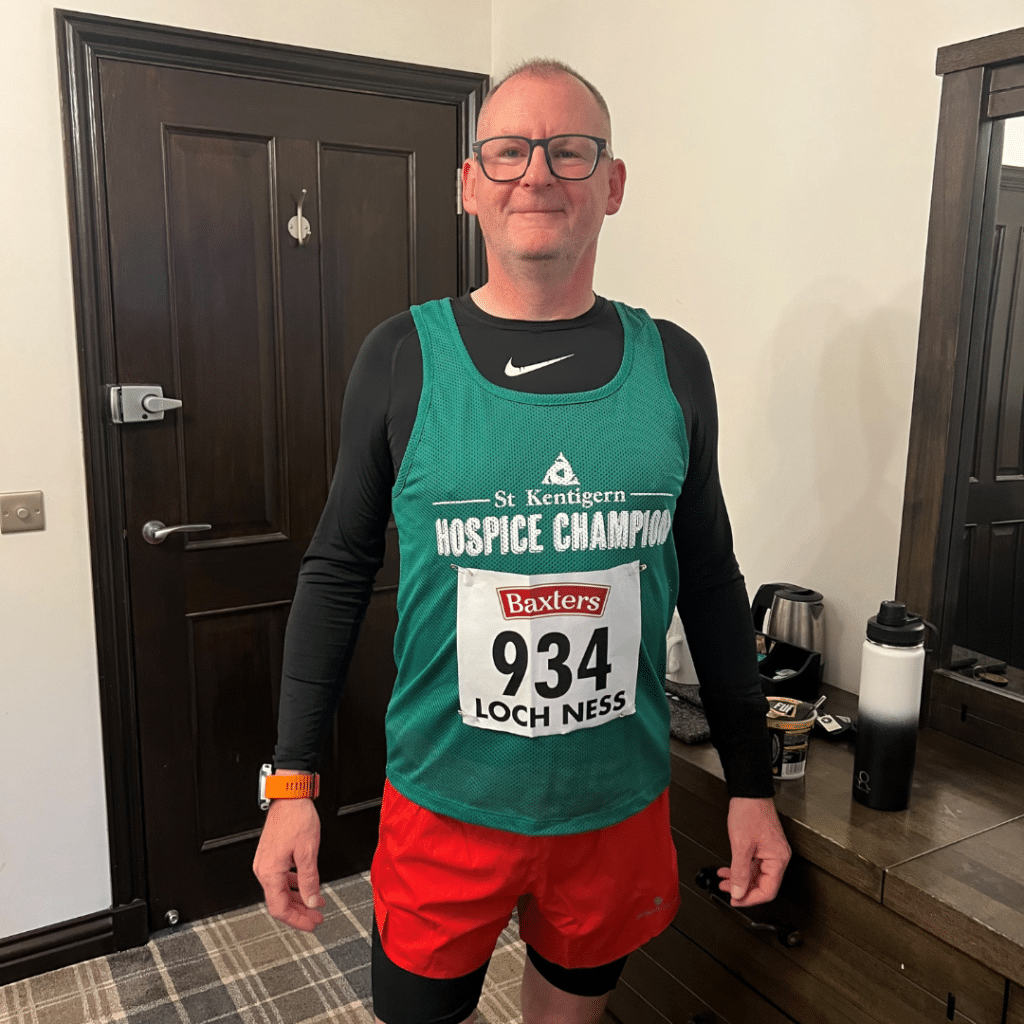 The Loch Ness Marathon follows a spectacular point-to-point route alongside world famous Loch Ness, starting in an atmospheric moorland setting and continues through stunning Highland scenery, taking you along the south-eastern shores of Loch Ness, across the River Ness, to finish in Inverness, capital city of the Highlands.
Louis completed his marathon in 3 hours and 14 minutes and placed 122 out of 5,200 people! He raised an incredible £1,347 for the Hospice. Huge congratulations! Thank you Louis! Your support really makes a world of difference to the Hospice!