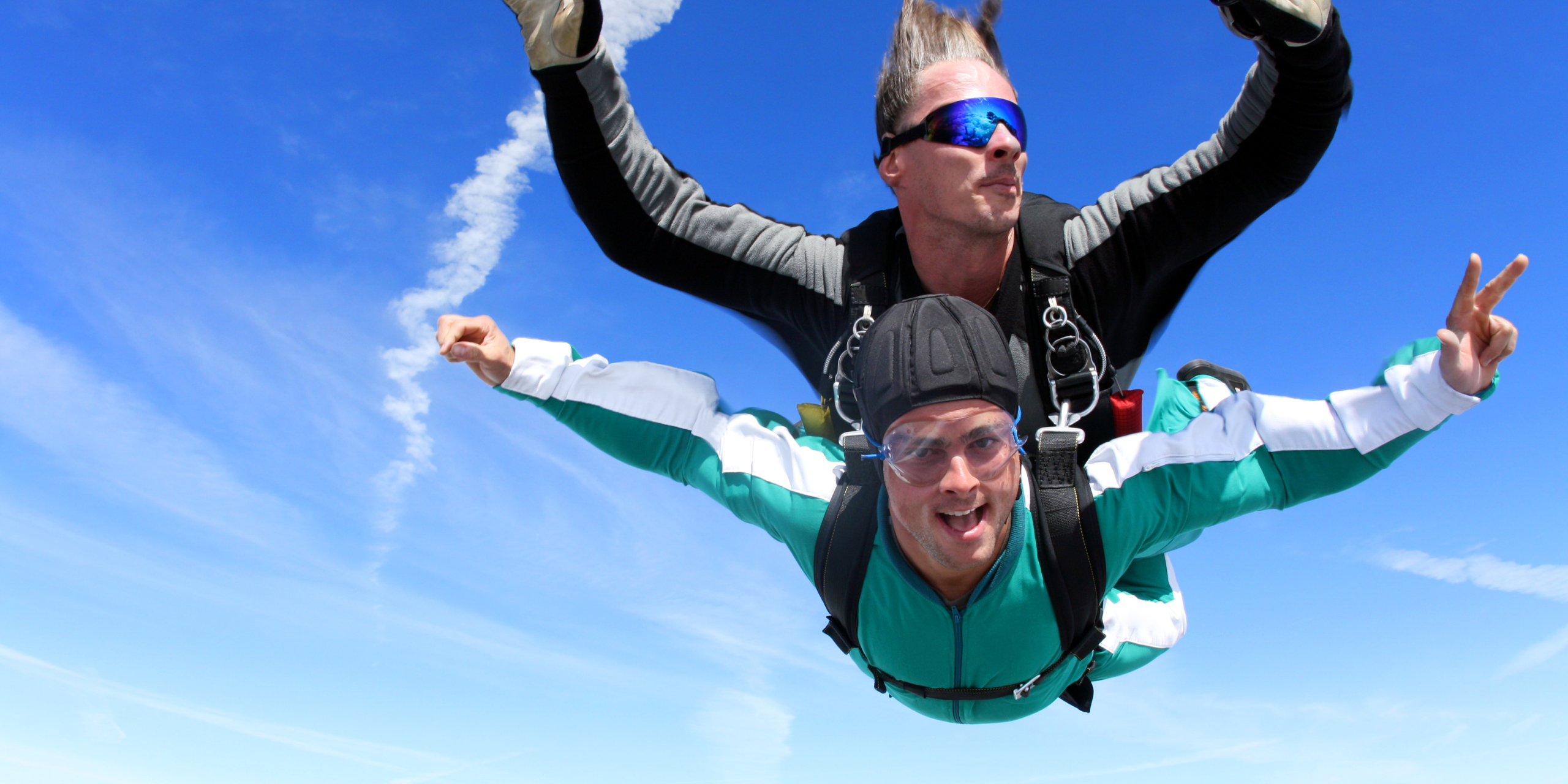 Become a Hospice Champion
By becoming a St Kentigern Hospice Champion, you set your own personal challenge or plan an event. Our fundraising team will be with you every step of the way. You can make a real difference in the lives of people in your community.
Every year our supporters take on a variety of different challenges in aid of the Hospice, raising vital funds. Why not join them and become a Hospice Champion for St Kentigern Hospice?
By being a Hospice Champion, YOU set your own personal challenge or plan an event – large or small. You can make a real difference in the lives of people in your community. You could Sky Dive, Wing-Walk, organise a Walk, Trek or a Cycle challenge – do it on your own, at work, with family or with friends. Your challenge doesn't have to be full on or strenuous either, you could organise a coffee morning, raffle, organise a baking sale, or make craft items to sell for the Hospice. The sky's the limit!
Have you secured a place in an event?
Perhaps a local or UK marathon. Support St Kentigern Hospice by raising funds through sponsorship. We'll be here to help, providing you with all the support and ideas you'll need to start fundraising. Every penny raised through your personal challenges and events will be used to provide vital care and support for people who need it the most. Set-up a JustGiving page so people you know can donate online. You can link this in with your Facebook page or email/text the link to people you know
Fundraising for the Hospice is a great way to support the work we do, improving quality of life for those with life-limiting illnesses, helping thousands of people across your local area every year
What you get from us We can offer ideas and guidance, help with setting up a Just Giving page and will provide you with a Hospice Champion T-shirt, banner, posters, invitations, collection tins, sponsor forms and any help and advice you need to make your Fundraiser as successful as possible.
To discuss your idea or event, or for any other support or advice, call our fundraising team on 01745 585221
Download our new Fundraising Guide for some ideas of how to get started
St Kentigern Hospice Fundraising Guide
Download our official sponsorship form
Whether you're running a marathon, or raising money for your fundraising event, JustGiving offers a range of options to fit any type of fundraising campaign. Start collecting in just a few clicks.
We rely on our wonderful community to fund our services 365 days a year. This ensures our services at the hospice are completely free of charge to those living with advanced illnesses.
Volunteering is a great way to support St Kentigern Hospice. We have plenty of opportunities for you!