Qioptiq, St Asaph have supported St Kentigern Hospice for well over 10 years, they have taken on adventure challenges, sold books, baked cakes and much much more! This August, we recognised just how much Qioptiq had supported St Kentigern Hospice through thick and thin!
Since 2007, the local firm, who employs over 100 people, has donated almost £40,500 to hospice care. This total is expected to be much higher with the company offering St Kentigern Hospice payroll lottery to their staff members too!
"St Kentigern Hospice is a charity close to the hearts of the employees of Qioptiq Ltd who are based in St Asaph, one that they have continued to support over many years through donations and volunteering. Each year their employees vote on a company charity that will be supported and St Kentigern is always top of their list. To recognise and acknowledge their contribution a short presentation took place at their site in St Asaph on Wednesday 17th August".
Their employees were joined by representatives from St Kentigern to present a cheque recording the amazing money that they have raised.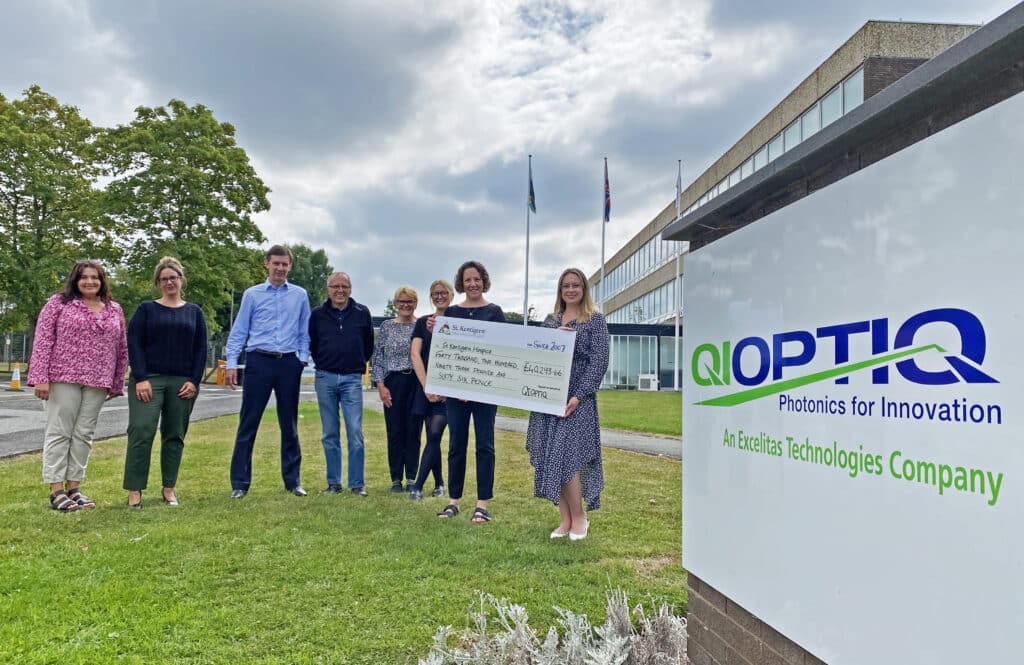 Qioptiq Ltd and its employees look forward to support St Kentigern in the future and thank them for all their amazing hard work helping the community.