Upcoming events at St Kentigern
Please get in touch with us if you need our support, have a query about any aspect of our work or to give us your feedback.

Challenge 22
They say it takes 21 days to develop a positive habit, so pick up the running shoes, go meat free, bin the booze! Choose any personal challenge and complete it for 22 days raising funds for the vital care your local hospice gives.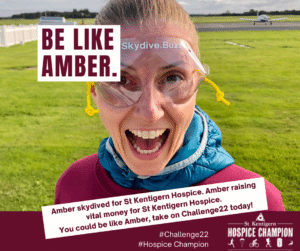 1. Decide what habit you are going to form or quit!

Take up a daily walk: walk everyday for 22days!
Cut out the caffeine: if you cut out your £3 latte each day, you could donate £66 at the end of your challenge
Mindfulness Moments: practice mindfulness for 22days, maybe yoga or mediation
Bin the booze: stop drinking for 22days 
2. Set up your Just Giving or Facebook fundraising page
Set yourself a target and share it with your friends and ask them to donate
3. Let us know!
Get in touch for your FREE Hospice Champion T-shirt and fundraising pack today!
We also have plenty of ideas, helpful tips and motivation!
Email Wendy on: w.clark@stkentigernhospice.org.uk