Whether you're searching for a bargain or simply wanting to support a good cause, the St Kentigern Hospice Charity Shop in Colwyn Bay is well worth a visit. You never know what you might find, and every purchase helps to ensure the Hospice continues to provide vital care to those who need it most across central North Wales.
The shop is run by a friendly team of staff who are always happy to chat with customers about the work of the Hospice and the impact that their shopping has on the local community. All of the money raised from sales in the shop goes directly to supporting the Hospice and its services, so every purchase makes a positive difference.
Our Colwyn Bay shop, located near the Bay View Shopping Centre, stocks a wide range of items, including clothing, furniture, books, toys, and household items. All of the items sold in the shop are donated by members of the community.
What items can I donate?
Our shops sell a variety of good quality second hand items thanks to the generous donations of our local communities. The items you donate make all the difference and raise vital funds to support the Hospice. However, there are some items that we are unable to accept. For more information about these items, please click here to see the full list of items we cannot accept.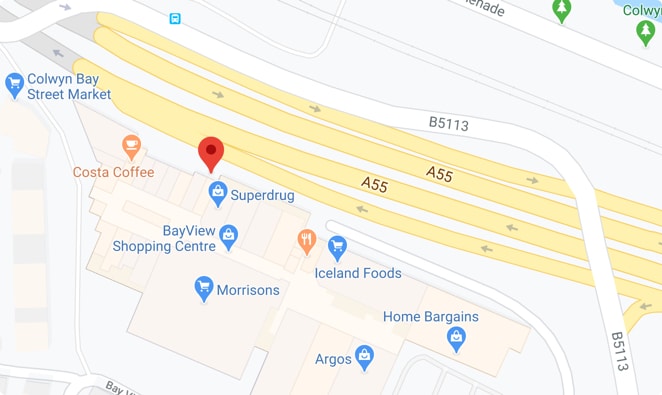 Contact us
Address: 28 Sea View Road, Colwyn Bay, Conwy, LL29 8DG
Telephone: 01492 532642
Opening Hours: Monday – Saturday: 10am – 4.00pm
Would you like to volunteer at The Preloved Warehouse?  Our Volunteer Coordinator, Sharon Newell would be delighted to hear from you. Please call 01745 585221 or email sharon.newell@stkentigernhospice.org.uk