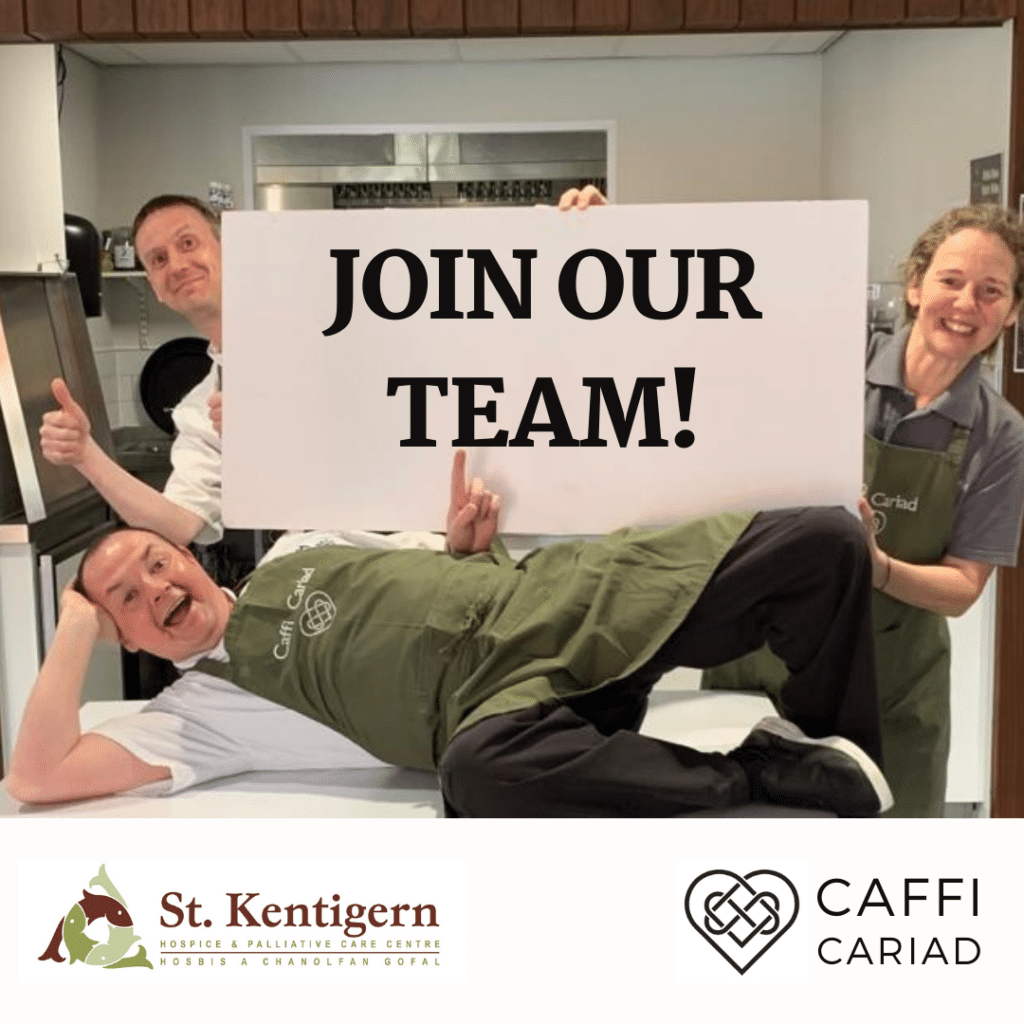 St Kentigern Hospice provides high-quality specialist palliative care and support to patients and their families and friends in North Wales. Our highly skilled multi-disciplinary team tailors care to suit each individual patient at a time they need in the way that feels right for them.
Do you want to make a difference? Take on a new challenge?
In 2020 we went through a major new build and complete refurbishment including our new Caffi Cariad which is open to the public to bring in revenue to ensure we can keep giving the care we do. Be a part of this exciting new venture, and join the hospitality team!
Chef
Salary: £24,000 per annum plus weekend enhancements.
Hours: Full-time 37.5hours
Location: Based at the main Caffi Cariad in St Kentigern Hospice in St Asaph, Denbighshire
House Keeper / Laundry Assistant:
Pay: £9.50 per hour
Hours: Full-time 37.5 hours
Location: St Kentigern Hospice in St Asaph.