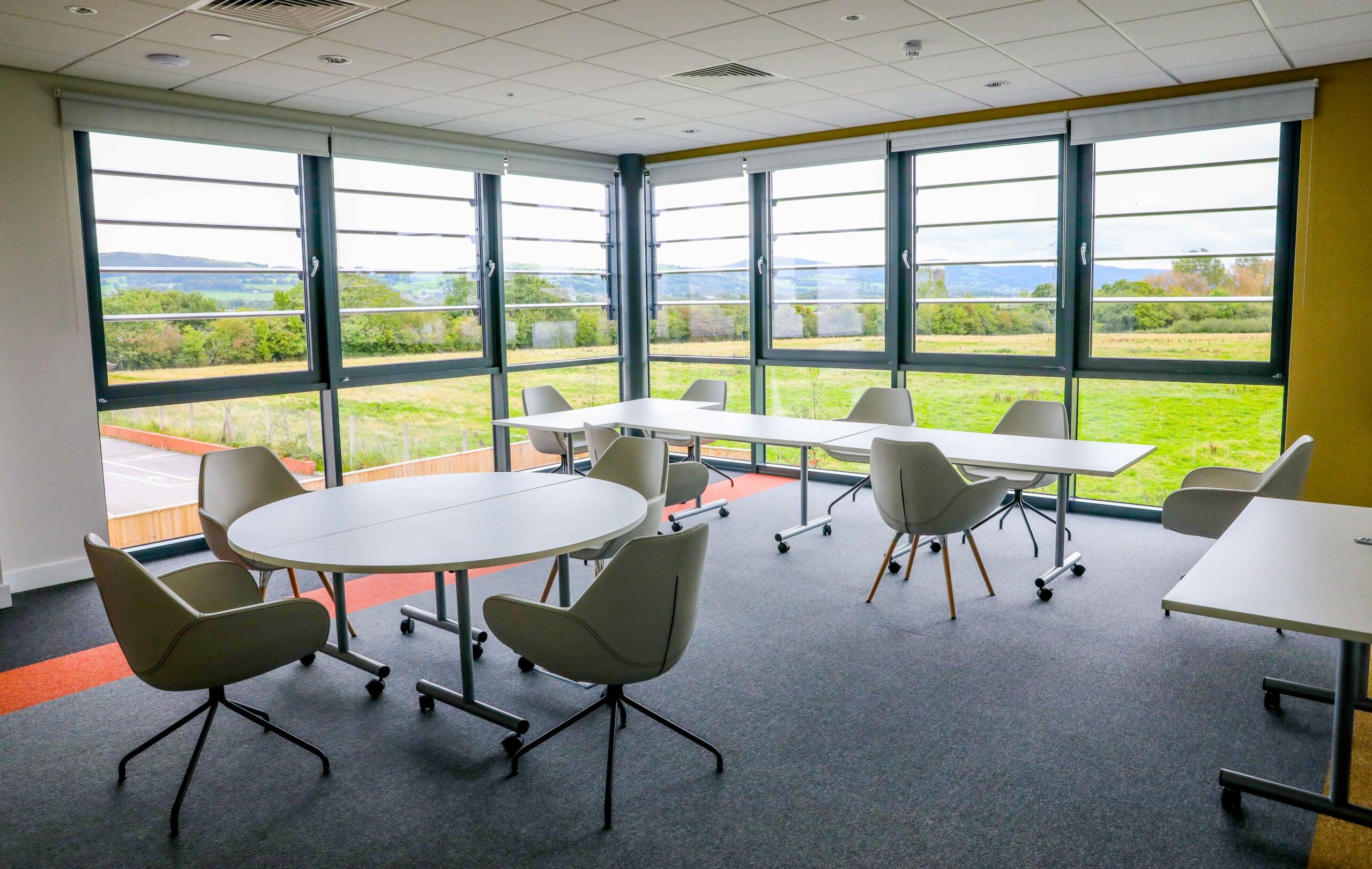 Education Suite
Book our fully equipped conference room for all of your meeting needs. For more information call 01745 585221
Education suite
If you're looking for a space to organise training sessions, meetings or group sessions you can book our Education Suite.
Our fully equipped conference room is available to book to suit your meeting needs, with our movable tables and chairs and conference call facilities.
Refreshments also available to order through Caffi Cariad.
For information and to book the use of the room please call 01745 585221