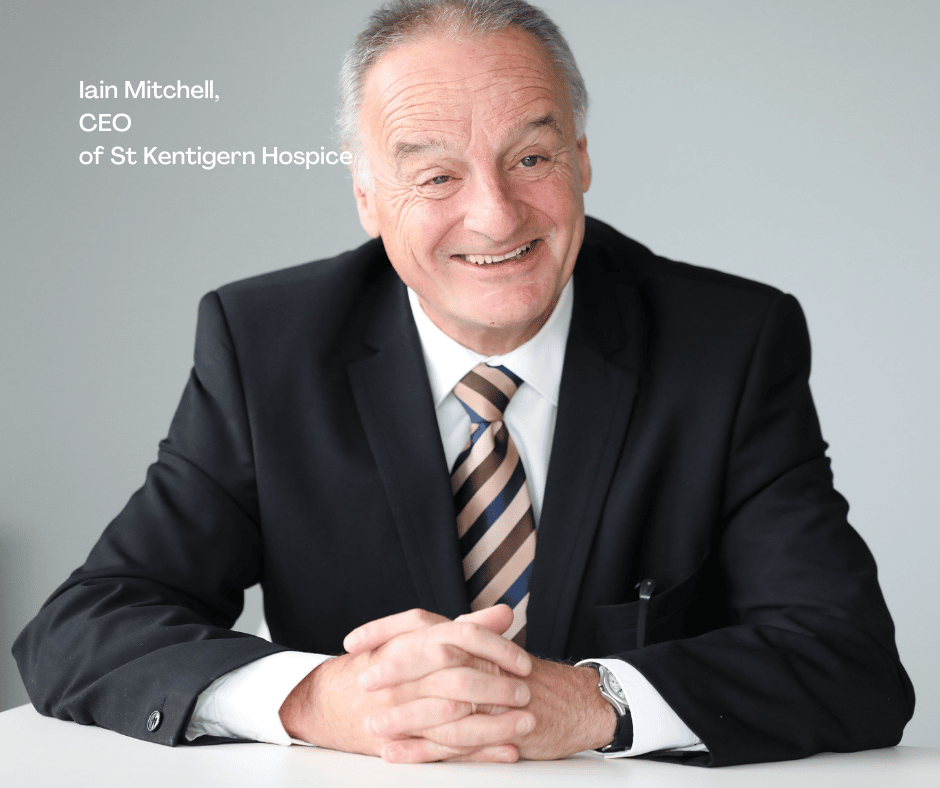 We're in search of a new CEO
"An exciting opportunity has arisen to lead St Kentigern Hospice in St Asaph, North Wales. We are looking for a dynamic, inspirational, and highly experienced leader to drive forward the strategic vision of the Hospice. You will have a high-level awareness of the strategic agenda nationally, proven experience of setting strategic direction and expertise in managing the associated programme for delivery. You will be able to show that you have considerable operational experience, some of which may have been gained in the care sector or voluntary sector. You will have a proven track record of effective financial management and particularly the development of income streams."  – Iain Mitchell
Chief Executive Officer St Kentigern Hospice & Palliative Care Centre,
St Asaph, North Wales.
 Salary: £60,000 – £70,000 (pro rata)
An exciting opportunity has arisen to lead St Kentigern Hospice in St Asaph, North Wales. We are looking for a dynamic, inspirational, and highly experienced leader to drive forward the strategic vision of the Hospice. You will have a high-level awareness of the strategic agenda nationally, proven experience of setting strategic direction and expertise in managing the associated programme for delivery. You will be able to show that you have considerable operational experience, some of which may have been gained in the care sector or voluntary sector. You will have a proven track record of effective financial management and particularly the development of income streams.
Background
St Kentigern Hospice has been at the heart of the Vale of Clwyd, Denbighshire, East Flintshire and west Conwy community for 27 years. We offer specialist palliative and end of life care and support to patients and their families. The Hospice site has recently undergone significant modernisation and refurbishment, increasing the number of In-patient beds to twelve. Our Well Being Hwb has also been further developed this year to meet the changing palliative needs of the community we serve. We employ circa 60 staff and are further supported by our dedicated and talented volunteer workforce.
Main Duties
The primary purpose of this role is to work with the Board of Trustees to lead the Hospice by developing and implementing the strategic plan. You will strive to continuously improve palliative care services for patients and their families in response to changing community and patient needs. As an ambassador for St Kentigern's you will build alliances and maintain effective relationships and manage the Senior Management Team to ensure the efficient delivery of agreed work programmes and service level agreements.
The post is offered on a full time (37.5hrs) or part time basis, based on the needs of the service and in agreement with the post holder. For more details or to arrange an informal discussion please contact our current Chief Executive Iain Mitchell on 01745 585221 iain.mitchell@stkentigernhospice.org.uk
Please forward a completed application form, CV and covering letter setting out how you meet the outline above to iain.mitchell@stkentigernhospice.org.uk
The closing date for receipt of applications is 26.08.22
The interviews for the post will be held 12.09.22
Download the relevant documents below:
Chief Executive Job Description 
St. Kentigern CEO Application Form 
Other useful information: